Two fantasy novels and two sci-fi novels and all are YA books. No exception, young adults rule July for me. The one I'm most looking forward to is The Loneliest Girl In the Universe which has apparently been released last year and is now being re-released. I've only discovered it a few months ago so I might be picking it up soon since it's been out there for a year haha 😀
---
Sea Witch by Sarah Henning
Genre: YA, Fantasy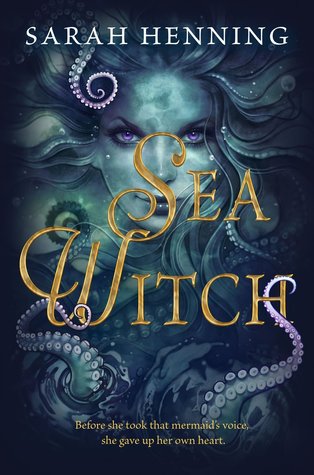 Everyone knows what happens in the end.
A mermaid, a prince, a true love's kiss.
But before that young siren's tale, there were three friends.
One feared, one royal, and one already dead.
~~~~~~~~~~
Ever since her best friend, Anna, drowned, Evie has been an outcast in her small fishing town. A freak. A curse. A witch.
A girl with an uncanny resemblance to Anna appears offshore and, though the girl denies it, Evie is convinced that her best friend actually survived. That her own magic wasn't so powerless after all. And, as the two girls catch the eyes—and hearts—of two charming princes, Evie believes that she might finally have a chance at her own happily ever after.
But her new friend has secrets of her own. She can't stay in Havnestad, or on two legs, unless Evie finds a way to help her. Now Evie will do anything to save her friend's humanity, along with her prince's heart—harnessing the power of her magic, her ocean, and her love until she discovers, too late, the truth of her bargain.
The rise of Hans Christian Andersen's iconic villainess is a heart-wrenching story of friendship, betrayal, and a girl pushed beyond her limits—to become a monster.
---
Heart of Thorns by Bree Barton
Genre: YA, Fantasy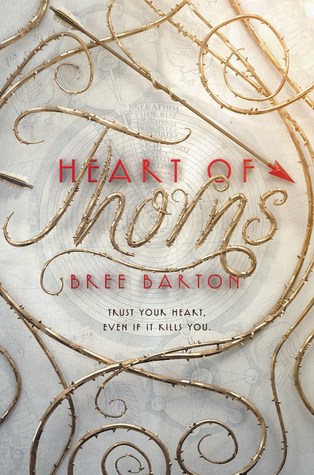 In the ancient river kingdom, touch is a battlefield, bodies the instruments of war. Seventeen-year-old Mia Rose has pledged her life to hunting Gwyrach: women who can manipulate flesh, bones, breath, and blood.
Not women. Demons. The same demons who killed her mother without a single scratch.
But when Mia's father suddenly announces her marriage to the prince, she is forced to trade in her knives and trousers for a sumptuous silk gown. Only after the wedding goes disastrously wrong does she discover she has dark, forbidden magic—the very magic she has sworn to destroy.
---
The Loneliest Girl In the Universe by Lauren James
Genre: YA, Sci-Fi
A surprising and gripping sci-fi thriller with a killer twist
The daughter of two astronauts, Romy Silvers is no stranger to life in space. But she never knew how isolating the universe could be until her parents' tragic deaths left her alone on theInfinity, a spaceship speeding away from Earth.
Romy tries to make the best of her lonely situation, but with only brief messages from her therapist on Earth to keep her company, she can't help but feel like something is missing. It seems like a dream come true when NASA alerts her that another ship, the Eternity, will be joining the Infinity.
Romy begins exchanging messages with J, the captain of theEternity, and their friendship breathes new life into her world. But as the Eternity gets closer, Romy learns there's more to J's mission than she could have imagined. And suddenly, there are worse things than being alone….
Now nominated as a YALSA Quick Pick!
---
Contagion by Erin Bowman
Genre: YA, Sci-Fi
It got in us
After receiving an urgent SOS from a work detail on a distant planet, a skeleton crew is dispatched to perform a standard search-and-rescue mission.
Most are dead.
But when the crew arrives, they find an abandoned site, littered with rotten food, discarded weapons…and dead bodies.
Don't set foot here again.
As they try to piece together who—or what—could have decimated an entire operation, they discover that some things are best left buried—and some monsters are only too ready to awaken.